Dare to Make a Change
Reusable, Waste-free, Comfortable period undies that totally replace disposable sanitary products.
SHOP NOW
Changing one little habit can have a huge impact. It's not easy, but it's definitely worth it.
OZÉE is inspired by the French word osée, meaning brave, bold, daring, and a  risk taker. We believe that with a little bit of bravery, we can make real change.
It all starts with the little meaningful changes in our daily lives. It can start by switching to a more comfortable, healthier period.
Period undies are extra comfortable because it feels like regular undies. No more irritation or rash during your period. 
Learn more
Change for You
From our very first period, we have been using disposable period products. But periods don't have to be uncomfortable and rash-inducing. We use non-toxic absorbent material that is better for your health and cotton material that is more comfortable on your skin in a hot and humid climate. Our fabrics are OEKO-TEX® STANDARD 100 certified, which means that every component has been tested against harmful substances.
Change for Mother Earth
The plastic in our disposable pads takes 500 years to decompose. Imagine the waste we can reduce by switching to reusable period undies. We take this a step further with biodegradable and reusable packaging to create a waste-free experience. The planet doesn't have to be a victim of our period.
Make The Change
Start the journey to a more comfortable and eco-friendlier period.
Know Your Flow
Everyone's flow is different.
We can help you to figure out on how to knowing your flow. That is the best indicator of your 'flow threshold' and how long the ozée undies will last for you.
Learn more
Take Your Step By Choosing OZÉE Undies
We'd love to assist your experience towards greener periods. Here's why OZÉE undies are different than others
Breathable fabrics that is comfort in skin in a hot and humid climate
We use OEKO-TEX® STANDARD 100 fabric, which is a globally recognized label for fabrics tested against harmful substances
Our undies are designed to feel just like your regular undies. So it doesn't feel bulky when you wear it.
Our lovely packaging box that can be reused for storing your clean ozée undies. Don't throw it away!
4 special layers that make the magic possible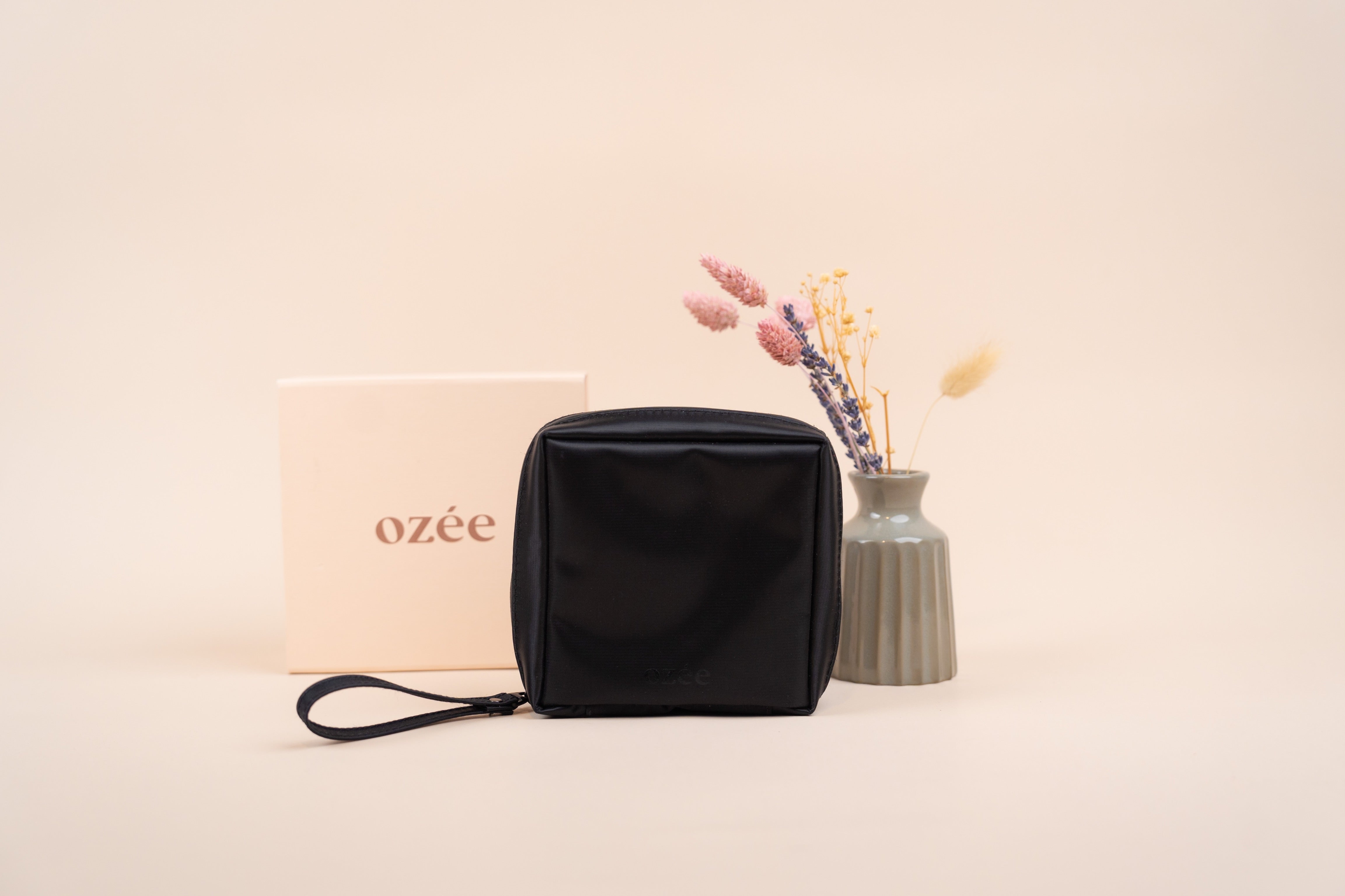 We have all you need to change your ozée undies whenever you're outside.
We will give you MagicPouch. A waterproof, leakproof, and anti-odor pouch that fits in your purse.
It is free for every purchase of any individual ozée undies or Bundle of 4. Also available for purchase separately.
These Ladies Have Made Amazing Changes
Anie
For Anie, switching to OZÉE undies let her express herself by allowing her to wear her favorite color white during her periods. Even with her super heavy flow, no more leakage or stains.
Anita
Growing up in Indonesia, Anita was taught to wash her used period pads as part of a tradition passed on from generation to generation. Period undies that allow for easy wash, are comfortable, and prevent leakage is a dream come true for her.